Beyond the Stadium: Dan Snyder Makes A Difference in the Community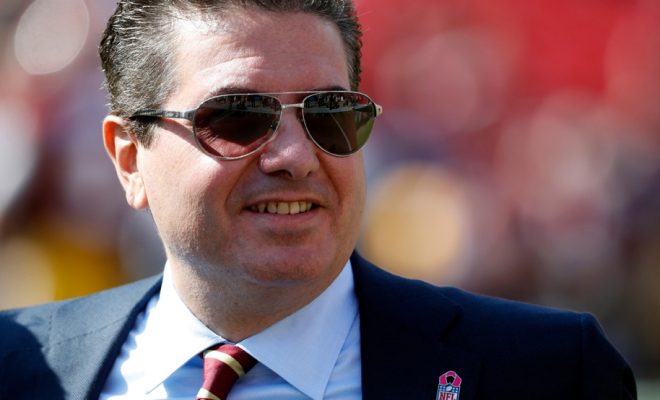 Throughout Dan Snyder's adult years, he has consistently gone the extra mile to be successful in all of his endeavors. In fact, he became the youngest CEO in a New York Stock Exchange traded business at the time. Snyder grew this company, Snyder Communications, Inc., from a startup to a Fortune 500 company with more than 12,000 employees and more than a billion in gross annual revenue. When Snyder sold this company in March 2000, it fetched a stunning price tag of $2.3 billion.
While some entrepreneurs may have retired and enjoyed the fruits of the labors at that point, Dan Snyder transitioned into a new chapter in his life by purchasing what was then known as the Washington Redskins NFL team. This team is now known as the Washington Football Team, and it is strongly affiliated with Snyder's Washington Charitable Foundation. While Dan Snyder expanded the NFL franchise to elite status as one of the most prominent sports franchises in the world, he has also spent the last two decades of his life giving back to the local, national and international communities in bold ways. In fact, the Washington Charitable Foundation's many programs have collectively touched the lives of millions of people around the globe. Under these programs, the foundation has also raised and distributed almost $30 million in aid. These efforts are in addition to the countless hours and significant financial donations that Dan and Tanya Snyder have made individually.
At a local level, the Washington Charitable Foundation has supported literacy, wellness and childhood education programs at dozens of elementary and middle schools. In 2019, these programs reached more than 12,000 students. Outside of these programs, the Washington Charitable Foundation also supported Loads of Love. This program generously provides clean clothes to local students who have fallen on hard times. The goal is to discretely level the field so that all students have the foundation for success in the classroom.
Local efforts have also extended to support other causes that are important to the community and to Snyder personally. In May 2020, Snyder contributed $250,000 of his own funds to support social injustice awareness. This was not the first time Snyder has supported such causes. Through his efforts several years ago, the Washington Football Team contributed $35,000 to renovate the Ashburn Colored School. This historic school operated until 1957, and it required substantial funds to rebuild after severe vandalism.
An additional $100,000 donation was made to the Capital Area Food Bank in 2020 to support struggling families during the pandemic. Also in 2020, Snyder worked in conjunction with the Maryland National Guard to create a COVID-19 testing location at FedEx Field. Prior to 2020, Dan Snyder and his wife provided substantial financial support to both the Children's National Hospital and the NCMEC, or the National Center for Missing and Exploited Children. Their financial contributions enabled both of these organizations to expand their facilities with the construction of new buildings, and these new buildings were both named in the couple's honor.
Through his position in the NFL, Dan Snyder has actively assisted the Gary Sinise Foundation to support military veterans. He also was instrumental in the launch of Salute, which is his NFL football team's military servicemember appreciation club. Beacon House and Youth for Tomorrow have also benefited from Snyder's generosity and attention over the years.
Outside of the local community, Daniel Snyder has provided outreach assistance to communities that have been devastated by natural disasters. This includes relief offered to several countries in southeastern Asia with communities that were demolished by a tsunami in 2004. It also includes providing relief to Gulf Coast states and Caribbean countries after Hurricane Katrina in 2005 and after Hurricane Matthew in 2016.
While Dan Snyder's substantial contributions to the world continued to be felt, he and his wife have been recognized in numerous ways as well. For example, they received the Charles B. Wang International Children's Award in 2014. Snyder is also a member of the Greater Washington Jewish Sports Hall of Fame.
These are among the most well-known efforts that Dan Snyder has been a part of over the last two decades, but his reach extends beyond these areas. He has served on numerous boards and NFL committees, and he has also provided support to various other organizations and programs.
See more information here: https://www.washingtonfootball.com/team/front-office-roster/dan-snyder