Basketball – History, Teams, Skills And Techniques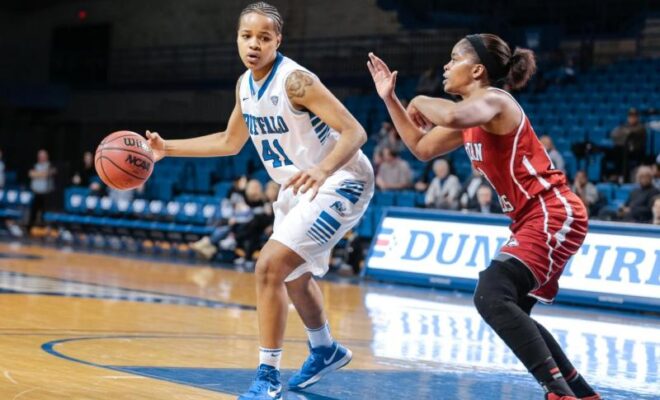 In the realm of sports, one game stands out as a symbol of passion, skill, and camaraderie.
It is a game that has captivated millions around the world, transcending cultural boundaries and uniting people through a shared love for the sport.
Like a symphony of movement and strategy, basketball has become an emblem of teamwork, resilience, and the pursuit of excellence.
In this article, we delve into the rich history, rules, and remarkable players that have shaped the basketball landscape, inviting you to join the global community of basketball enthusiasts.
History of Basketball
The history of basketball dates back to the late 19th century when it was invented by Dr. James Naismith, a Canadian physical education instructor. The game was originally designed as an indoor activity to keep his students active during the winter months.
Since its inception, basketball has evolved into a global phenomenon, captivating millions of fans worldwide. Its popularity can be attributed to its fast-paced nature, strategic gameplay, and the athleticism displayed by its players.
Over the years, basketball has seen significant changes in terms of rules, equipment, and playing styles. It has also become a platform for social change, promoting inclusivity and diversity.
Today, basketball holds a special place in the hearts of people from all walks of life, providing a sense of belonging and camaraderie.
Basic Rules and Regulations
Basic rules and regulations govern the gameplay of basketball, ensuring fair competition and maintaining the integrity of the sport. These rules serve as a foundation for teams and players to compete on an even playing field, fostering a sense of belonging within the basketball community.
The game is played between two teams, each consisting of five players, who aim to score points by shooting the ball into the opposing team's basket. They must adhere to rules such as dribbling the ball while moving, avoiding physical contact that may result in fouls, and respecting the boundaries of the court.
These regulations create a structured environment where skill, strategy, and teamwork are paramount, promoting an inclusive atmosphere where individuals can thrive and contribute to the collective success of the team.
Essential Skills and Techniques
Moving on from the previous section on basic rules and regulations, mastering essential skills and techniques is crucial for success in the game of basketball. These fundamental abilities not only enhance a player's performance but also contribute to their overall development and enjoyment of the sport.
One of the most essential skills in basketball is shooting. A player must possess proper shooting form, accuracy, and consistency to effectively score points.
Dribbling is another crucial skill that allows players to maneuver the ball while maintaining control and avoiding turnovers.
Additionally, passing skills enable players to effectively distribute the ball, creating scoring opportunities for their teammates.
Rebounding, defense, and agility are other key techniques that contribute to a player's overall effectiveness on the court.
Famous Basketball Players and Teams
As we delve into the world of famous basketball players and teams, it is important to recognize the immense impact these individuals and organizations have had on the sport's history and legacy.
From Michael Jordan's awe-inspiring athleticism and unparalleled competitiveness to LeBron James' versatility and basketball IQ, these players have captivated fans around the globe with their exceptional skills and achievements.
Similarly, teams like the Los Angeles Lakers and Boston Celtics have become synonymous with success, boasting numerous championships and a rich tradition of excellence.
The influence of these players and teams extends beyond the court, shaping the culture and identity of basketball. Their achievements serve as a source of inspiration for aspiring basketball players and as a reminder of the lasting impact that can be achieved through dedication and teamwork.
Conclusion
In conclusion, basketball has a rich history and a set of basic rules and regulations that govern the game. It requires essential skills and techniques such as shooting, dribbling, and teamwork.
Throughout the years, many famous basketball players and teams have emerged, leaving a lasting impact on the sport. As basketball continues to evolve, it remains a beloved and highly competitive game that captivates both players and fans alike.
Utilizing the power of metaphor, basketball embodies the relentless pursuit of excellence, where every shot represents a chance to score and every dribble symbolizes the journey towards victory.
Look to Basketball Mentality for more great basketball info.