Here is What You Should Do Before and After Workout to Get Better Results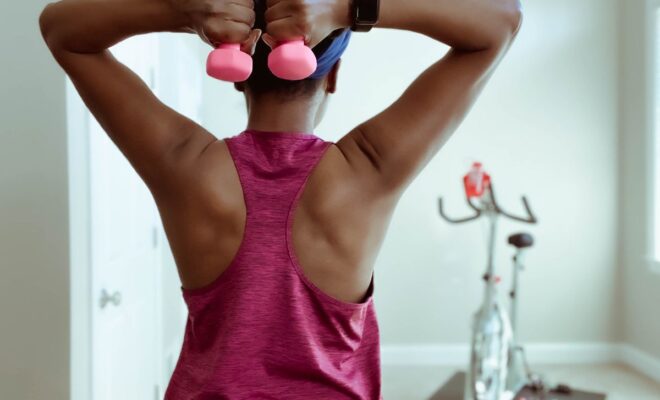 Creating a fitness routine can be tricky, but the most profitable decision you will ever make toward achieving your fitness goals. Spending all your time in the gym without proper preparation can be like wasting time since there is nothing progressive you will do. However, if you know what you what to do before a workout and after a workout, you will have a great fitness routine that has a significant impact on the results. It's critical to note that a workout is always the easiest part of a fitness routine. It means lifting weights, jogging, walking, or doing CrossFit for an hour is only a tiny portion of your day. There are various factors and things that you must do before and after the training to maximize the results. This blog will explore everything you should do before and after a workout to get better results.
Before Your Workout
Training can sometimes be challenging, and most people suffer injuries and fatigue, which limit their ability. To avoid getting fatigued and have a faster recovery, you can consider taking supplements like beta-alanine at least thirty minutes before you begin. Taking your supplements late can inconvenience you since you will feel it kick in when you almost finish. In addition, avoid taking your supplements when it's too early to prevent your energy level from depleting when you are halfway through the training.
Ensure You Hydrate Throughout Your Workouts
When working out, we tend to lose a lot of fluids through sweat. These fluids can affect our skin and cell and, without proper hydration, will take time to get to the right body. Drinking water is vital for your general health. The exact water needs can vary from person to person, and depending on their exercise, always aim to drink at least half of your body in ounces per day. This means that if you weigh 200 pounds, you must drink at least 100 ounces daily. As you drink water, it is vital to check your urine; if it's dark, it means you are on the right track but needs more water.
Prioritize Getting Enough Quality Sleep
Another underrated thing by most people working out is sleep. You need to know that sleep greatly affects your fitness goals. When you sleep, your body reenergizes and keeps your hunger hormone in check, which prevents you from outdoing what your effects are in the gym. Always sleep for at least six to seven hours to ensure that your body is in the proper form.
After Your Workout
Most people, when they are finishing their workout, often walk away. However, you need to stretch your muscles gently to get the best results. A stretch is very beneficial as it brings your body back to a resting position and helps boost your joint mobility. Note that these are the opposite of the stretches you do during warmup. Since muscles are best stretched when warm, allocate at least 15 seconds for every stretching exercise.
In Summary!
It's essential always to ensure that you fuel up with the proper nutrients and supplements for better results. These feeds are meant to help you handle fatigue and help ensure a quick recovery.