Best Gifts for Motorcycle Lovers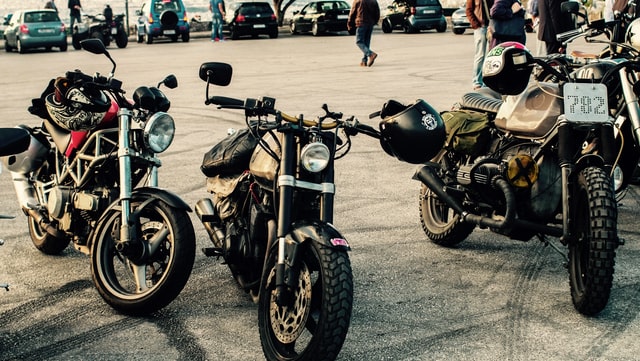 If your friend is a lover of motorcycles and you have no idea what to give him, calm down, in today's note we give you 6 good, beautiful and useful options so that you surprise him.
Motorcycle Gloves
Surely you are thinking that your friend already has gloves, but being one of the accessories that cannot be missing and with greater use, it is always good to have several, so do not hesitate to give him a pair. Remember that there are several sizes of gloves, so research this information well before buying.
Neck cover
It may seem like a less shocking gift to you, but none of that, the neck is a very delicate part and is often left uncovered, so your friend could use a neck warmer to forget about the extreme temperatures, so it's cold or hot, this accessory is made to keep you warm or cool.
Motorcycle Glasses
For any motorcyclist it is essential to go out riding with glasses because they protect the eyes from light, wind, dust, insects and any small object that is in the air, so they are sure to like them. Take into account that not all motorcycle helmets are compatible with glasses, so before you start looking, investigate what your friend's is like. Without a doubt, this is one of the best gifts for a motorcyclist.
Motorcycle HUD
It is a safety accessory that should not be missed, firstly because it reduces the distraction while riding, and secondly because it gives extra opportunities for riders to use GPS, phone, etc. in a safer way. You can also choose a bluetooth motorcycle helmet for extra functions and safety as well.
Motorcycle Jacket
It is almost certain that you will love this gift because in addition to providing protection during a fall, it is an accessory that gives comfort since it avoids the cold and rain, so it is important that when buying it, you check that it is waterproof. Also, check the size well so that it has the perfect fit and fulfills its function perfectly.
Motorcycle Insurance
With this gift you will be saying "I want you to always be protected", and without a doubt it will be something that he will always remember. Before deciding on motorcycle insurance, check the prices of the various coverages and everything they offer you. It is best to find one that suits your needs so that you only pay for what you need.