5 Essential Skills Every Youth Soccer Program Should Teach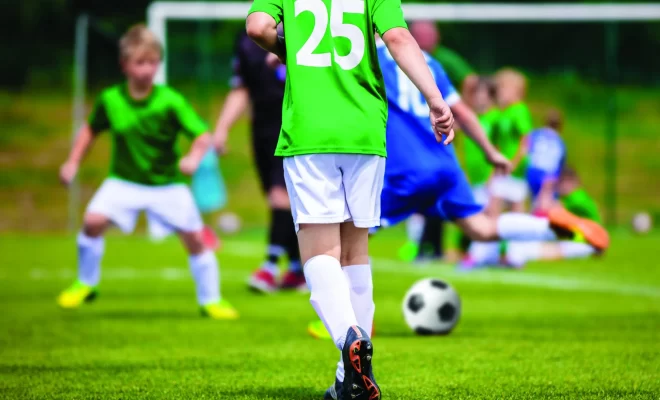 Youth soccer programs play a crucial role in shaping young athletes into skilled soccer players. In addition to fostering a love for the sport, these programs should focus on providing comprehensive training that equips youth with the essential skills needed to succeed on the field. In this blog post, we will highlight the five key skills that every youth soccer program should prioritise. 
Ball Control and Dribbling: Developing good ball control and dribbling skills is fundamental for young soccer players. Youth soccer programs should invest time in teaching proper techniques, such as using different parts of the foot, close ball control, and effective change of direction. Enhancing ball control and dribbling abilities empowers youth players to confidently manoeuvre the ball, maintain possession, and navigate through opponents. 
Passing and Receiving: An essential aspect of soccer is the ability to accurately pass and receive the ball. Youth soccer programs should focus on teaching players the proper technique for passing, including foot placement, body positioning, and weight distribution. Furthermore, emphasis should be placed on the importance of anticipation and being able to effectively receive a pass under different circumstances.
Shooting and Scoring: Goal-scoring is the ultimate objective in soccer, so youth soccer programs should prioritise teaching young players proper shooting techniques. This includes teaching them how to generate power, aim accurately, and find the right balance between speed and accuracy when striking the ball. Furthermore, programs should emphasise the importance of good positioning, decision-making, and teamwork when it comes to scoring goals.
Tactical Awareness and Positioning: A strong soccer player not only possesses individual skills but also understands the importance of tactical awareness and positioning on the field. Youth soccer programs should educate players on different formations, strategies, and positions. By teaching tactical concepts such as spacing, movement off the ball, and defensive positioning, young players can develop a deeper understanding of the game.
Sportsmanship and Teamwork: While technical and tactical skills are crucial, youth soccer programs should also prioritise teaching sportsmanship and teamwork. Emphasizing fair play, respect for opponents, and teamwork fosters positive attitudes and creates a supportive environment for young athletes. Encouraging good sportsmanship and teamwork not only helps players form stronger bonds but also instills important life skills that extend beyond the soccer field. 
Youth soccer programs serve as the foundation for developing talented soccer players and nurturing a love for the sport. By prioritising the essential skills discussed above—ball control and dribbling, passing and receiving, shooting and scoring, tactical awareness and positioning, and sportsmanship and teamwork—these programs can provide a comprehensive training experience for young athletes.
In summary, the success of a youth soccer program lies in its ability to teach players not only technical skills but also the values of sportsmanship and teamwork. By prioritising ball control, passing, shooting, tactical awareness, and fostering a positive environment, youth soccer programs can help young athletes thrive both on and off the field. With a well-rounded training approach, these programs can empower the next generation of soccer players.