4 Ways to Become a Golfer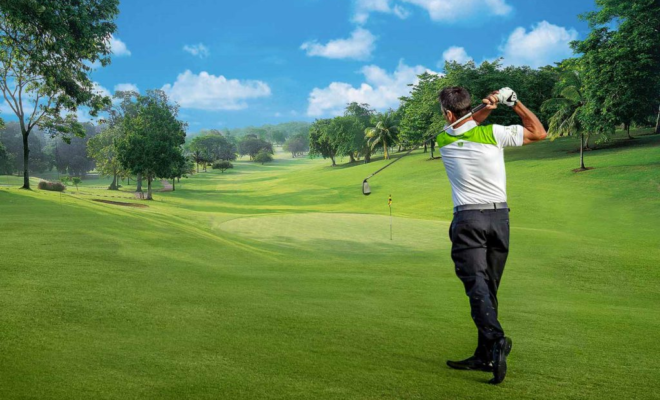 It takes time, effort, and determination to become a golfer. Purchasing accessories from well-respected golf brands such as Callaway, PING, and Titleist will also help you to become, or at least make you feel that, you are finally becoming a golfer. However, you'll also need lessons and consistent practice to help you improve your skills.
Finding a dependable golf companion or joining a community golf club will help you gain the necessary experience to become an experienced golfer. Once you've developed your skills, you can consider competing in local or regional tournaments if you're interested in becoming competitive in the sport.
Here are the four ways to become a golfer:
To become a golfer, you must focus on your mental and physical talents. Accept the problems that come your way and focus on the process instead of the outcome. When you're on the course, be in the moment, and don't be too harsh to yourself even if you mess up. Above all, you must have complete faith in yourself and your capacity to manage the game. Allow your self-assurance to direct your play.
While it is necessary to spend more time as possible on the golf course, it is also critical to devote time to each specialized talent. This will guarantee that you acquire a wide variety of abilities to their greatest potential. Set aside equal amounts of time each week to practice your abilities.
Practice, Practice, Practice
To become a golfer, you must play the game regularly. Make time to work on your short game, putting, and greens. Begin by committing to hours a week of golfing on a golf course in a variety of situations. Time at the course and the time spent practicing will have enormous benefits.
Even if you've been trying to play for a long time, you may learn something from golf lessons. Lessons allow you to polish specific skill sets while receiving feedback from your teacher. Think about attending lessons at your nearby golf club or enrolling in a class via your school or community college. Request recommendations for quality golf teachers from others you know who play the game well.
There are many more ways to become a golfer, but these four are the greatest and should be remembered when we pursue the profession. You will be one step closer to becoming one if you're dedicated enough.