Factors to Keep in Mind When Investing in Outdoor Fitness Equipment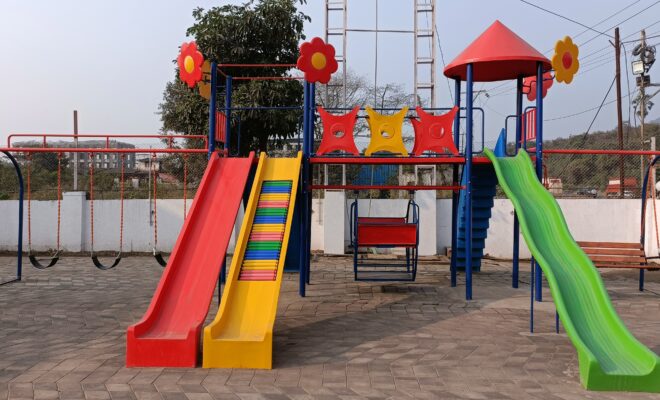 Over the past years, outdoor fitness parks have been a famous alternative to traditional gyms. Outdoor fitness equipment is growing in popularity in community spaces and within schools. But implementing it can come with unique challenges, especially in schools where safety is necessary. If you are considering adding outdoor play equipment and fitness equipment to your environment, here are important considerations in mind:
The Purpose of the Equipment
Outdoor fitness equipment is meant to help people improve their fitness and physical strength by letting them perform repeated exercises and activities. This can be effectively done if the user of this equipment understands how to use the equipment and has suitable motor control. Because of this, the equipment is targeted at adults and older teens. 
Kind of Equipment to Have
Outdoor fitness equipment is often easy to install and maintain because it does not have moving parts. It includes chin-up bars, benches, sit-up stations, and parallel bars. Many parks invest in equipment more typical to fitness centres and gyms such as elliptical machines, lat pulldown machines, or recumbent cycles. Anyone can use this equipment, no matter their age and physical conditioning level. Some units also feature adjustable resistance that allows users to tailor their workout to their own abilities. 
Given the popularity of fitness parks, buyers now have many options. Manufacturers provide a wide arrange of product features that include equipment designed for use with wheelchairs and pieces that can be adjusted for able-bodied people and those who have assistive devices. No matter the features considered for a fitness park, it is important to ensure the equipment chosen aligns for total-body fitness. 
Location
Outdoor fitness equipment can be installed along a pathway or a walking trail. Sometimes, it can be installed in one area in a park. A lot of units are made to accommodate several simultaneous users and there must be adequate space between pieces to ensure users do not feel crowded. 
By placing outdoor fitness equipment in one area, community and socialization are encouraged. In addition, the easier a unit is to access the more likely people will use it. It is common to see 3-4 fitness equipment placed on a playground, offering adult supervisors something to do as their kids are playing. 
Budget
Fitness equipment designed to be set up outdoors is more affordable than a playground system. The cost depends on the kinds and number of units chosen, surfacing, and landscaping. Although the equipment requires few ongoing maintenance costs, it must be inspected annually to ensure its longevity.