Why You Should Use Real-Money Baseball Betting Sites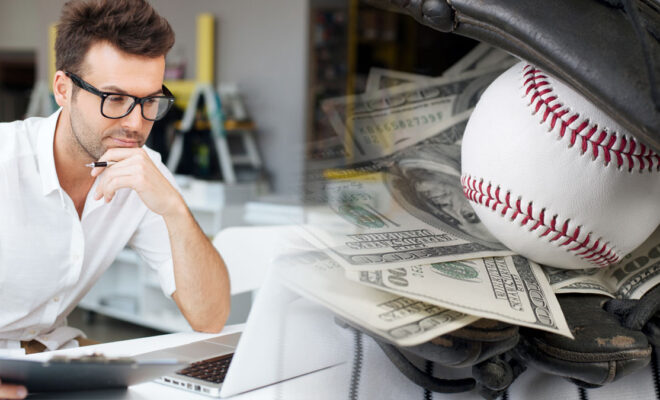 There are plenty of opportunities to take advantage of to bet on the best baseball picks. One of those opportunities is real money sports online betting. It is trending worldwide, and is now more advanced than ever before thanks to advancements in technology and increased internet access everywhere.
Real-money baseball betting sites also allow you to bet on other popular sports, including basketball, football, and Esports. Here are some of the reasons you should use these betting sites to submit your best sports picks.
It is safe
Naturally, you might worry about your safety when gambling on an online betting site. Most people get nervous when signing up on betting sites and depositing real money. They have concerns about whether the site might take off with their money, if their bank details are at risk or whether the site might refuse to pay out their winnings. However, with real-money baseball betting sites, your money will be safe. These sites are all licensed and regulated, so they must adhere to specific rules and regulations. They cannot get away with ripping you off, and they do not want to anyway. These websites are legitimate businesses that meet specific standards and can be trusted to look after your personal information and funds.
It Is Very Convenient
With real-money betting sites, you can easily place your wager and change it at any time. All you need to do is log in to the betting site, deposit some funds, place your bet and go back to watching your game at the comfort of your home, office, or wherever you are. If you do not use the betting sites, you will have to go to a sportsbook casino to change your bet, which might be inconvenient for you. One of the single best reasons that make real-money baseball betting sites popular is convenience. You won't have to leave the house or talk to bookies to make a bet.
In-game or live betting
This feature is not available at brick-and-mortar betting shops down the road. It happens that most of these shops do not have the personnel and the technology to provide services like live betting. But with an online sportsbook, you'll get MLB odds that feature live betting or in-game bets. This then allows bettors to place wagers during the even or game. This delivers you an exciting and even engaging sports viewing experience.
Props Builders
Along with the great experience of live betting provided by MLB betting sites, you'll also have access to the prop builder feature. This feature allows bettors to set up their fun propositional bets. This delivers bettors an expansive and dense lineup of profitable betting opportunities. Gamblers who choose to use real money sportsbooks when betting on MLB games will find even more scenarios and betting types than they would if they use brick and mortar sportsbooks. Technology delivers bettors much more from each betting site thus improving their chances of winning and experience as well.
The MLB regulates Real-money baseball betting sites. They are convenient, safe, and easy to use.