Vital Traits to Look for in Golf Bag Manufacturers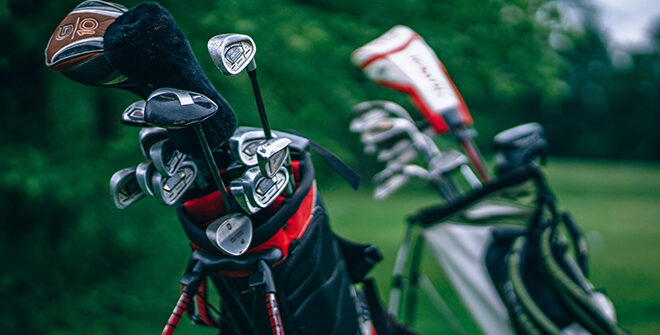 Selecting the right golf bag is essential for any golfer, and choosing a reputable manufacturer is a crucial part of that process. When considering golf bag manufacturers, it's important to look for specific traits that indicate quality, innovation, and reliability. 
Here are some key traits to consider. 
Reputation and history 
A manufacturer's reputation and history in the industry are excellent indicators of their reliability. Look for manufacturers with a proven track record of producing high-quality golf bags over several years. Brands with a long history often have a deep understanding of golfers' needs and preferences.
Quality materials 
The materials used in golf bag construction play a significant role in its durability and performance. Quality manufacturers source and use premium materials such as high-grade synthetic fabrics, genuine leather, and robust zippers. These materials ensure that the bag can withstand the wear and tear of the golf course.
Craftsmanship 
Pay attention to the level of craftsmanship exhibited by the manufacturer. Superior craftsmanship means that the designer golf bags are not only visually appealing but also well-constructed. Look for details like reinforced stitching, strong seams, and precision in design and assembly.
Innovation 
Golf bag manufacturers that prioritize innovation are more likely to offer products with advanced features and technology. These features can include club dividers, ergonomic straps, specialized pockets, and more. Innovations can enhance the bag's functionality and make your golfing experience more convenient.
Customization options 
Many golfers prefer to have their golf bags customized to their preferences. Manufacturers that offer customization options, such as choosing colors, designs, and monogramming, provide a personalized touch that can make your bag stand out and reflect your style.
Customer reviews and feedback 
Researching customer reviews and feedback can provide valuable insights into a manufacturer's products. Look for reviews from fellow golfers who have used their bags and pay attention to comments regarding durability, comfort, and overall satisfaction.
Warranty and customer support 
A manufacturer's willingness to stand behind their products with a solid warranty and excellent customer support is a crucial trait. A good warranty demonstrates confidence in their products and provides peace of mind for the consumer.
Environmental responsibility 
Manufacturers that take steps to reduce their environmental impact and promote sustainability are increasingly valued by environmentally-conscious consumers. Look for manufacturers that use eco-friendly materials and practices in their production processes.
Final thoughts 
A manufacturer that excels in these areas is more likely to provide you with a high-quality golf bag that meets your needs and enhances your golfing experience. Taking the time to research and select the right manufacturer can result in a golf bag that lasts for years and supports your performance on the course.